Maryland | Baltimore | Columbia | Annapolis | Ellicott City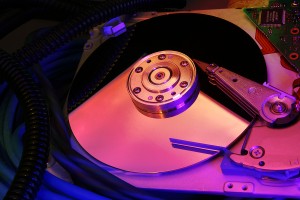 Are you looking for hard drive recovery in Maryland?
With computers being as important as they are in our modern society, it makes sense that we include them in nearly every facet of our life.
Whether it's for a job, school work, or family functions, the computers that people in cities like Baltimore, Columbia, Annapolis, Ellicott City, and many others use to get work done and save once-in-a-lifetime moments are extremely important.
But what happens when you run into a situation where you might lose that information?
Just because you can't find the information doesn't mean that it's completely lost forever.
If you want to learn more about hard drive recovery in Maryland and how you can make sure you'll be able to retrieve the information that matters, keep reading this page.
Do you already know what you need and want to get started right away?
Then pick up your phone and call us at 410-579-4508.
You can also contact us by clicking here and one of our representatives will be in touch
Recovering Your Information
Whether your computer is used for business or personal matters, the eventual need for repair seems like a fact of life.
But not all computer hard drives are created equal.
As a result, retrieving data that you keep stored on a hard drive might not always be as simple a task as you think.
Whether your computer's drives fail because of something like a virus, mechanical failure, accidental deletion, or anything similar, the method for recovering your information can vary depending on what kind of hard drive you have and what you use the equipment for.
Let's look at a few examples and you'll see the difference
Desktop Computers – Desktop computers have come a long way from their humble beginnings and, along with larger amounts of memory and better processing power they've brought much bigger, more sophisticated hard drives.

With those larger hard drives, you're obviously able to store larger amounts of information, so the importance of making sure that information is always accessible is ever present.In the case of many desktop hard drives, the methods for recovery that you'll need to resort to can depend on a number of factors like your computer's operating system or the original format of the hard drive.

This method of hard drive recovery assumes that you're suffering from what's known as a logical failure, which can be caused by issues like viruses, corruption, or exposure to strong magnets.

If the hard drive failure is physical in nature, then the solution to recovering your information would be completely different. You would have to replace physical components comprising the hard drive to ensure that it works again, after which you would want to transfer your information to another drive.

Laptop Computers – When it come to meeting your computing needs on the go, laptops have become the go-to for professionals, students, and recreational users alike.

Still, problems with the hard drives could keep you from using the machine the way it was intended to be used, at which point you will need hard drive recovery.

One disadvantage that laptops have compared to desktops is that they often only have one hard drive, so diagnosing problems with the hard drive can be much trickier if the machine won't boot up because of a logical or physical failure.

In some instances, it's likely that you'll have to remove the laptop's hard drive and initiate hard drive recovery by hooking it up externally to another machine to diagnose the problem and retrieve your information.

Business Servers – At the enterprise level, many companies rely on file servers to keep important documents so that everyone connected to the network can have access.

With that in mind, it's easy to see the importance of recovering information stored on such a server when you encounter a problem.

But the issue of recovering your information in this kind of environment can depend on your file server setup, making data retrieval a more involved process than you would typically find in a home network setting. Because file servers can store information related to your company's operations, hard drive recovery has to be handled with absolute care and urgency.
Recovering and Protecting Your Information with DSR Inc
Whether it's a personal or business environment, recovering information stored on a hard drive is an important task, and we can help make sure it gets done.
Here at DSR, we service computers made by manufacturers like Dell, Lenovo, Apple, Hewlett-Packard, and just about anyone else that you can think of, so if you're having a problem with your machine's storage and you need hard drive recovery, don't hesitate to get in touch with us as soon as possible.
As a full service computer sales and repair company, we can help you recover information on your hard drives and back it up so you can rest easy knowing you won't lose anything whenever you run into an issue.
We serve personal computer users and businesses in Baltimore, Columbia, Annapolis, Ellicott City, and many other places throughout the state of Maryland so, whatever you need, we're here to help.
Call us today at (410) 579-4508 or click here to get in touch with us online. Tell us what you need related to hard drive recovery or anything else and we'll get started as soon as possible.
Go from Hard Drive Recovery back to Computer Repair Baltimore Maryland
Go back to the DSR, Inc. HOMEPAGE