Are you looking for tablet repair in Maryland, Baltimore, Columbia, Towson, Glen Burnie and surrounding areas?
If you need your device fixed as soon as possible, then keep reading to learn more. The information on this page will help you get your valuable technology working ASAP.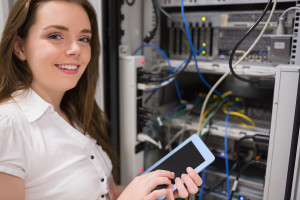 Want to get your tablet fixed today? We can help!
Diagnosing and Fixing Problems with Tablet Computers
Because more users are adopting these machines, it makes sense that the need for occasional repair would rise as well.
So what are some common problems that might lead to a need for tablet repair in Maryland and how can you go about getting the work you need done?
Cracked or Broken Screen – Cracked and broken tablet screen repair is probably the most common kind of repair. In some cases, the damage is merely cosmetic, but other instances might lead to a loss of touch capability. Whatever your situation is, it's likely that the screen will need to be replaced, which means your tablet will need to be disassembled.
Battery Issues –

Notebook battery repair

computer batteries aren't meant to last forever, so you might experience an issue with your tablet's battery not holding a charge for as long as it did when you first got it. When that's the case, the tablet has to be opened to replace the battery, and doing so isn't a DIY project.
Ports and Jacks – Important functionality can be lost if a port like the headphone jack or charging port every stops working. When this happens, that port typically needs to be replaced, which means taking the device apart.
As you can see, there is a pattern when it comes to tablet repair in Maryland, which means that any issue you run into is best handled by a professional who can ensure the job is done right so you can get your device back as soon as possible.
Repairing Your Broken Tablet with DSR Inc
When you need your tablet fixed, we here at DSR can get the job done no matter what the problem is.
With the increasing popularity of tablet computers, they are quickly finding a place right alongside traditional desktops as well as laptops.
We're an authorized repair center for a number of industry leading brands that include:
Apple iPad
Dell
Lenovo
Hewlett-Packard
Fujitsu
We can replace parts and repair devices with a speed, thoroughness, and personal level of customer service that you will have a hard time finding at big name electronics repair shops.
Trust us when we say that we can fix any problem you come to us with and have your tablet back in your hands before you know it.
We have helped personal computer users as well as businesses with tablet repair in Maryland, Columbia, Baltimore, Towson, Glen Burnie and surrounding areas for years, so you have nothing to worry about when you come through our doors.
We'll take a close look at whatever the issue is and take care of it using the most comprehensive and efficient repair methods. Your device will be as good as new!
Get In Touch With Us Today!
Don't wait a second longer than you have to. You need tablet repair in Maryland, so contact the experts today by calling (410) 579-4508. You can also reach us online by clicking here so you can tell us just what we can do for you.