DSR is a VMware partner providing VMware support and consulting services. Our expert VMware consultants can help you implement and maintain VMware on your network.
Many businesses already use VMware on their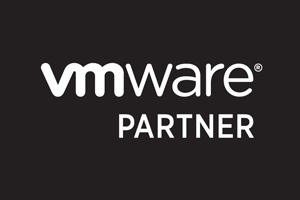 servers but they may not use many of the advanced features that VMware offers. We can help you harness the full potential of VMware giving you even more return on your investment. However it is possible that you have still not gotten onboard the virtualization train. If that's the case, DSR can help you move to VMware in a measured way to avoid any migration issues..
DSR can help support your VMware installation and help your small business grow in the following ways:
VMware Migration Planning - Our experienced staff will work with you to assess your current network environment and develop a migration plan to move to VMware seamlessly. We will work with you to ensure a smooth transition, staying within budget, and on time. We have on staff specialists in VMware installation, configuration and maintenance.
Reduce Equipment - By utilizing VMware you can reduce the amount of computer and server hardware your company needs. This savings not only saves you the cost of acquiring the hardware but also power, cooling and space costs as well.
On Going VMware Maintenance & Support - We pride ourselves in establishing long lasting relationships with our clients. With a full service VMware management division, we are equipped to help you run VMware smoothly in your organization. When you engage DSR, you get a trusted life-long VMware consultant.
Just think of us as your IT Department, we're always here and ready to help! Contact us today to learn more about the VMware solutions we have available to meet your needs.