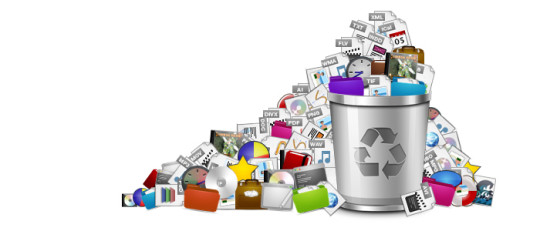 Downloading a lot of files on your computer? You may soon be struggling with how to free up space on your hard drive.
With so many good programs available for download, this is a common problem that many users run into. The good news, however, is that the problem can easily be remedied.
In this post, we'll show you how to free up space on your hard drive so that you can continue using your machine hassle-free.
Keep reading to see just how easy it can be.
Do you already know what you need and want to get started right away?
Then pick up your phone and call us at 410-579-4508.
You can also contact us by clicking here and one of our representatives will be in touch
What You Should Do to Clean Up Your Hard Drive
Do you have a lot of games installed on your computer? Maybe own an extensive music library, or you've simply accumulated a lot of files over the years you never bothered to get rid of. It's easy to see how you can eventually run out of hard drive space.
Whether you use a Windows computer or a Mac, following these tips will make hard drive cleaning a breeze:
Get Rid of Executable Files – When you download programs, whether they're anti-virus programs, games, media programs, or anything else, you should delete the file you used to install the program once it's done.Once the program is installed and running properly, you really don't need the executable anymore.
Evaluate Your Program Usage – Even if something is installed on your computer, it may have been a while since you last used it.Think about what you use normally and what you could realistically do without; you might be surprised by how many different programs you've accumulated. At that point, the problem of how to free up space on your hard might have a clear solution.
Make Use of System Tools – For Windows-based PCs, there is a "Disk Cleanup" utility that makes it easy to find files that can be deleted. Mac users can use similar programs like "WhatSize".Make a habit of running these programs once every few months and you should have no problem keeping your hard drive free for new files and applications.These are the basic steps of hard drive cleanup, but there are other more advanced ways to free up hard drive space.
You can also free hard drive space on your computer by defragmenting your hard drive and regularly emptying out your computer's recycle bin.
By regularly carrying out the steps above, you can ensure that your computer's hard drive space will always be sufficient. You'll be able to download (almost) anything that you really want to put on your computer, worry-free.
Computer Solutions with DSR Inc
If you've figured out how to free up space on your hard drive and still need more space, then we can help.
At DSR Inc, we provide a wide number of IT repair solutions to personal computer users and businesses all over Maryland, so we can handle anything you need.
Give us a call at (410) 579-4508 or click here to contact us online today and we'll get started as soon as possible!
Go back to the DSR, Inc. HOMEPAGE