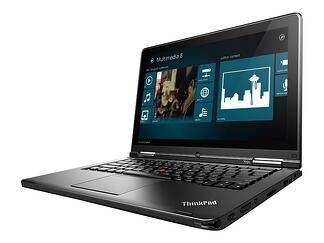 For this week's product spotlight we're highlighting one of our favorite new convertible ultrabooks: the Lenovo Thinkpad Yoga. This highly anticipated model came to market early this year and has quickly become a top seller within our customers across every industry.
At first glance, one might mistake the Lenovo Thinkpad Yoga for a traditional clam-shell notebook. But look a little closer and there is a lot more to love about this model. In addition to standard notebook mode, the Lenovo Thinkpad Yoga converts into a tablet. The touch-pad screen rotates a full 360 degrees laying flat against the base of the unit, forming a tablet.
Alternatively, the screen can be folded back partially to stand up in tent mode.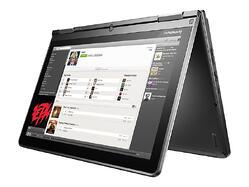 In what is arguably one of the Lenovo Thinkpad Yoga's coolest features, when the unit is converted to tent or tablet mode, the key board tray rises making the keys flush with the base. This definitely sets the yoga apart among other convertible models, solving the problem of accidental typing in tablet mode.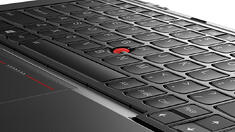 The Lenovo Thinkpad Yoga comes standard with a touch screen, and is available with a stylus pen perfect for students and notetakers. With a 12.5 inch screen and weighing in at just 3.5 pounds this model is perfect for mobile users such as teachers, doctors, and business travelers.
Our customers rave about the Lenovo Thinkpad Yoga's intuitive design and multi-use features. Think the Lenovo Thinkpad Yoga might be a hit withing your organization? Contact us to request a unit from our demo yoga for testing within your enviornment or request a free quote.