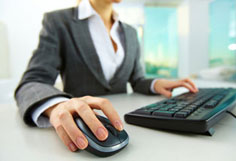 If your organization is looking to upgrade its existing PCs, it is important to have a PC Refresh project plan in place. Without a well-organized strategy, it can be difficult to get the up-to-date IT solutions your organization needs in a timely and cost-effective manner.
The problem is, most organizations have no idea where to begin with developing a PC refresh policy and seeing it through to deployment. Which technology is right for your needs and budget? When is the right time to upgrade? Is a PC refresh even necessary for your organization?
Read this article to get answers on the PC refresh planning process. You'll discover the importance of refreshing your PCs in 2013, the benefits of upgrading today, and the 3 steps to a pain-free PC technology upgrade.
Need a professional consultation on how to refresh your organization's IT?
Call 410-579-4508 for a free consultation with an Intel-preferred PC Refresh expert, or click here to request a consultation online.
Why The Time For A PC Refresh Is Now
The assumed lifespan for a PC is three years. If you haven't upgraded your technology in that time frame, now might be a good time to start thinking about an upgrade.
But there are other recent, urgent changes in the technology landscape. These changes might mean you need to consider upgrading your technology ASAP. Whether you upgrade or not, your existing PC refresh project plan will need to be altered to reflect the latest changes in the PC environment.
Here are some of the most pressing considerations for upgrading your PCs now:
The Death of Windows XP – OnApril 1st, 2014, Windows will end all support for its XP Operating Platform. Companies that do not upgrade their PCs to Windows 7 or Vista compatible hardware will face software compatibility issues, IT security risks, and a host of other threats to business productivity.
BYOD & Security Threats – More and more employees are starting to bring their own devices to work. But this exposes an organization's network to a wide range of security threats from the outside. IT managers and CIOs must find a way to accommodate employee demands in a device without risking external threats.
The Mobility Revolution – The era of the Mobile PC is upon us. From super-lightweight laptops to tablets and smartphones, employees have come to expect to be connected wherever they go. While enhanced mobility has the potential to boost employee productivity, choosing the wrong machines can do more harm than good.
The Benefits Of A PC Refresh in 2013
The latest PC technology delivers a host of exciting new features that help organizations thrive, from the cloud-based solutions integrated into the latest Windows products, to the latest in mobile connectivity solutions.
The most current computer hardware & software solutions available on the market today allow your organization to:
Improve Productivity – Cloud-based software & enhanced mobility means your users can access important information no matter where they are in the office, and even offsite. Plus, with intuitive hardware options like Intel Ultrabooks, users can enjoy a flexible PC experience personalized to their work style and needs.
Save Money On Ongoing IT Costs – According to Intel, a PC Refresh with Windows 7 improved power management and provided greater stability in deployment than XP. Painless deployment and simplified management means less upfront and ongoing cost for your IT budget.
Ensure IT & Data Security – External threats to business data have never been greater. That's why the latest in PC tech features a wealth of upgrades to improve & streamline your IT security management. From faster removal of infected PCs from the network to improved patching capabilities, new PCs are built for the protection of your organization's data.
It's easy to see the benefits of taking your PC technology to the next level. What's not easy is internally developing and deploying a streamlined PC Refresh project plan, especially when attempting to limit downtime for your users.
The 3 Steps To A Successful PC Refresh Plan
Want to make the deployment of new computer technology as painless as possible? The PC Refresh process generally consists of three phases. Each phase requires expert care to ensure that the right solutions are being selected and delivered in a cost-effective manner. Get this wrong, and your organization could end up wasting budget on the wrong machines and needless downtime:
Needs Assessment – Whether internally or with a third party organization, companies must determine what their specific technology needs are. Successful assessments will identify the specific needs of end users and lay out a clear, prioritized path to meeting those needs.
Solution Identification & Acquisition – Next, the needs of end users are mapped to the right technology solutions currently on the market. From there, companies make contact with vendors to negotiate pricing and acquire the technology.
Implementation – Once the new desktop PCs, servers, or other hardware have been acquired, it is up the buyer's IT team to successfully implement/deploy PCs while minimizing downtime for users.
When well-managed, this process will ensure that your organization gets the technology it needs on time and within budget.
But that's where most companies get stuck. With so many PC options on the market, companies struggle to find and afford the right fit. Even if the right solutions are finally found, how can you be sure you're getting the best price? And without guidance from PC Refresh experts, the implementation process can become an expensive nightmare.
So where do companies turn to get the right solutions at the right cost?
DSR-Inc - Your Trusted Partners In PC Refresh
For over 25 years, DSR-Inc has helped businesses maintain and refresh their old PC technology. Now, in partnership with Intel, DSR-Inc can help you develop, manage, and implement your PC Refresh project plan.
Save time and money with a personalized approach that delivers technology solutions that are an exact fit for your business's needs, at a price that won't break your bank. When you work with DSR-Inc, you can expect to receive:
Personalized Technology Assessment – We work one-on-one with your organization to determine the perfect computers for your PC Refresh. Take advantage of 25 years of computer technology expertise to get PCs that move your business forward.
Exclusive Deals & Pricing – Why pay more for PCs than you have to? Leverage our personal relationships with major PC brands to get the best possible pricing and exclusive deals when upgrading your technology.
Streamlined Technology Deployment – We care about the success of your technology. That's why we guide you through the deployment process to make sure your transition to new PCs is as painless and effective as possible.
Contact DSR today to learn why businesses and organizations across the U.S. trust DSR to recommend, deploy and manage their computer technology.
Contact DSR Today
Ready to develop your PC Refresh project plan? Call 410-579-4508 for a free initial consultation from our computer technology experts, or request an initial consultation online.
We look forward to showing you how a well-managed PC Refresh can cut IT costs and boost productivity for your organization.