If you are looking for server storage solutions in Maryland, you have come to the right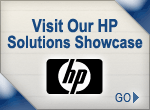 place.
For over 20 years, DSR Inc has been in the business of computer services, from computer repair and troubleshooting to network installation and management.
We have built our reputation on quality, efficiency, and expert knowledgeable staff.
Ready to Set Up Your Network?
For server storage solutions and other network services, contact us electronically and request a call back, or simply click here and complete the brief form
OR
Dial directly and speak with our Network Services at 410-579-4508.
When You Experience "Server Storage" Problems
These can be the result of several issues.
You could simply have a server too small for your network, in which case purchasing more server capacity will solve your problems.
However, if you are receiving server storage error messages, it could be issues with your data center virtualization or storage virtualization.
A virtual machine (VM) is required to correctly utilize the memory of your machines, and determines whether you are being properly efficient or not.
What Is A VM?
In essence, it is a set of commands which create a pragmatically useful, but physically non-existent software-based computer within the data architecture of your servers.
In a practical sense, it helps organize the data distribution from your servers to all the adjoining computers.
As such, a poorly set up or executed VM can cause redundancies which take up copious amounts of excess server storage, or could simply create a situation where various computer terminals cannot communicate.
What Are My Server Options?
There are a variety of options to solve your storage server needs.
With access to a wide selection of devices—both computers and racks—we can provide for your entire range of hardware needs.
Along with the servers, we can set up and implement any software and VM needs you may have, to ensure your network runs with optimal efficiency.
Why DSR?
Our team of network specialists can assess your problems quickly, and offer you the most pragmatic server storage solutions.
Whether it is recommending the correct additional server unit for your expanding business, or implementing the proper network management solution to your virtual storage problems, DSR can solve your communication system issues promptly and affordably.
Our friendly staff of experienced, trained, expert technicians will diagnose your complications, and offer you solutions in plain English.
"DSR helped my small business expand from five employees to several dozen.
Our network needs quickly accelerated past the confines of our tiny network.
DSR helped me out greatly, growing the network with my business.
Thanks guys!"
-Eugene Fremont Taylor
DSR Is Your Server Storage Solution Company
If you need help on your business computer network and are located throughout Maryland—Howard County, Montgomery County, Anne Arundel County, Baltimore County, or Prince George's County—use our contact form or dial (410) 579-4508
Go back to the main Network Page