"Should I upgrade to Windows 8?"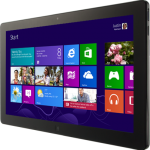 This is a question a lot of people from across the spectrum of PC users are asking for a number of reasons. Because of that, there's no concrete yes or no answer when it comes to determining whether or not an upgrade is right for you.
Like just about every other aspect of a PC, the right operating system for your needs will depend on a number of factors related to what you plan on using your machine for.
So we'll use this post to explore the question of "Should I upgrade to Windows 8" and look at some of the many features that are going to be included in the upcoming release so that you can see just why a Windows 8 update might be a great choice for your computer.
Do you already know what you need and want to get started right away?
Then pick up your phone and call us at 410-579-4508.
You can also contact us by clicking here and one of our representatives will be in touch
This is What You Get From Installing Windows 8. Is It Right For You?
There are a number of features that come with Windows 8, but someone upgrading to Microsoft's new operating system from a previous version might not necessarily need all them.
Here is some of what's offered in the upgrade.
Beyond these points, users considering an upgrade to Windows 8 should be aware that the interface is radically different from anything they might be used to.
The new interface, called "Metro" allows users to interact with tiles that lead to applications, but learning to do so requires disregarding much of what you've learned through computer use and adopting new methods of computer use.
How to Upgrade to Windows 8
Windows 8 is available now from Microsoft, and the Professional edition is currently priced at $40.
You can get the commercial version as a download or in a disc version, making it easy to upgrade your operating system whether you want the basic version or Windows 8 Pro, and we here at DSR can help.
When asking should I upgrade to Windows 8, we can help you assess your needs and make sure you have the right kind of computer hardware to make sure your personal computer or business computers are ready for the upgrade.
We've helped users and businesses in places like Baltimore, Annapolis, and other cities across Maryland, so we know we can help you too when it comes to answering should I upgrade to Windows 8.
If you'd like to know more, then don't hesitate to give us a call at (410) 579-4508 or click here to contact us online and tells us all about what you need.
Go back to the DSR, Inc. HOMEPAGE